Grades still matter, but colleges now demand proven ability and uniqueness 
Colleges are looking for intellectually curious students, basing their selections on proven academic abilities and intellectual track records, special abilities, socio-economic background and legacy status.
Our one-of-a-kind solution walks your student through the complete application process
The Ultimate College Admission Prep Course walks your student step-by-step, from identifying their goals and unique points of value to  dream college discovery and submitting their application.
We will not only guide your student through this full process but also provide your student with the confidence that they're on the right path. But don't worry, it's not all just strategy, the Ultimate College Admission Prep Course is also a fun and empowering process!
Comprehensive program that's ALL online at your pace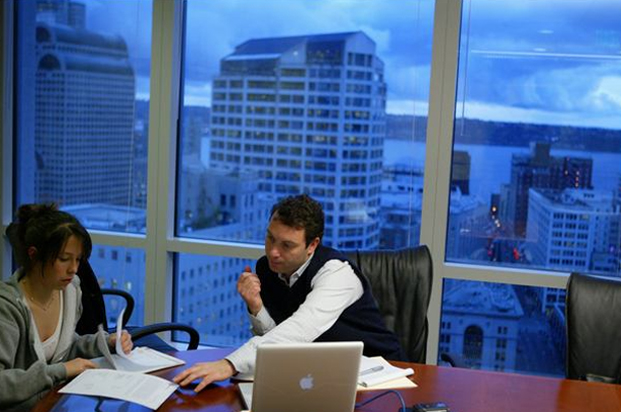 PROVEN METHODOLOGY TO IDENTIFY YOUR STUDENT'S UNIQUE VALUE TO COLLEGES.
---
Expert strategies to help your student identify their best college matches and communicate their uniqueness in their college applications.
---
Online programing! Walk through the admissions process in a time and place that's most convenient for your student. 
Your family may have concerns about working with an online program:
My child is unique, how will an online, recorded class help her?
My student has NO idea what he wants to do! Will this be a good class for him?
We already have colleges in mind, will the Ultimate College Admission Prep Course help with the application process?
Will my student complete this online course?
________
What Makes This Course Different
College Match's Ultimate College Admission Prep Course was developed with your student in mind! The process is easy-to-follow and will give you the chance to watch your student explore their gifts, identify their specific college needs, and clarify a unique vision for life in a fun process of self-discovery.
Over the past 10 admission cycles, 95% of our students gained admission to their dream colleges and more than half won merit scholarships.
We are the voice of experience. With 20 years of admission strategy experience, we provide a refined method and process to guide your student.
The pace of teaching sessions, accompanying transcripts, and helpful tools build toward helping your student complete their college applications on time. You can relax while knowing your student is working within a comprehensive college application system. We've got you covered!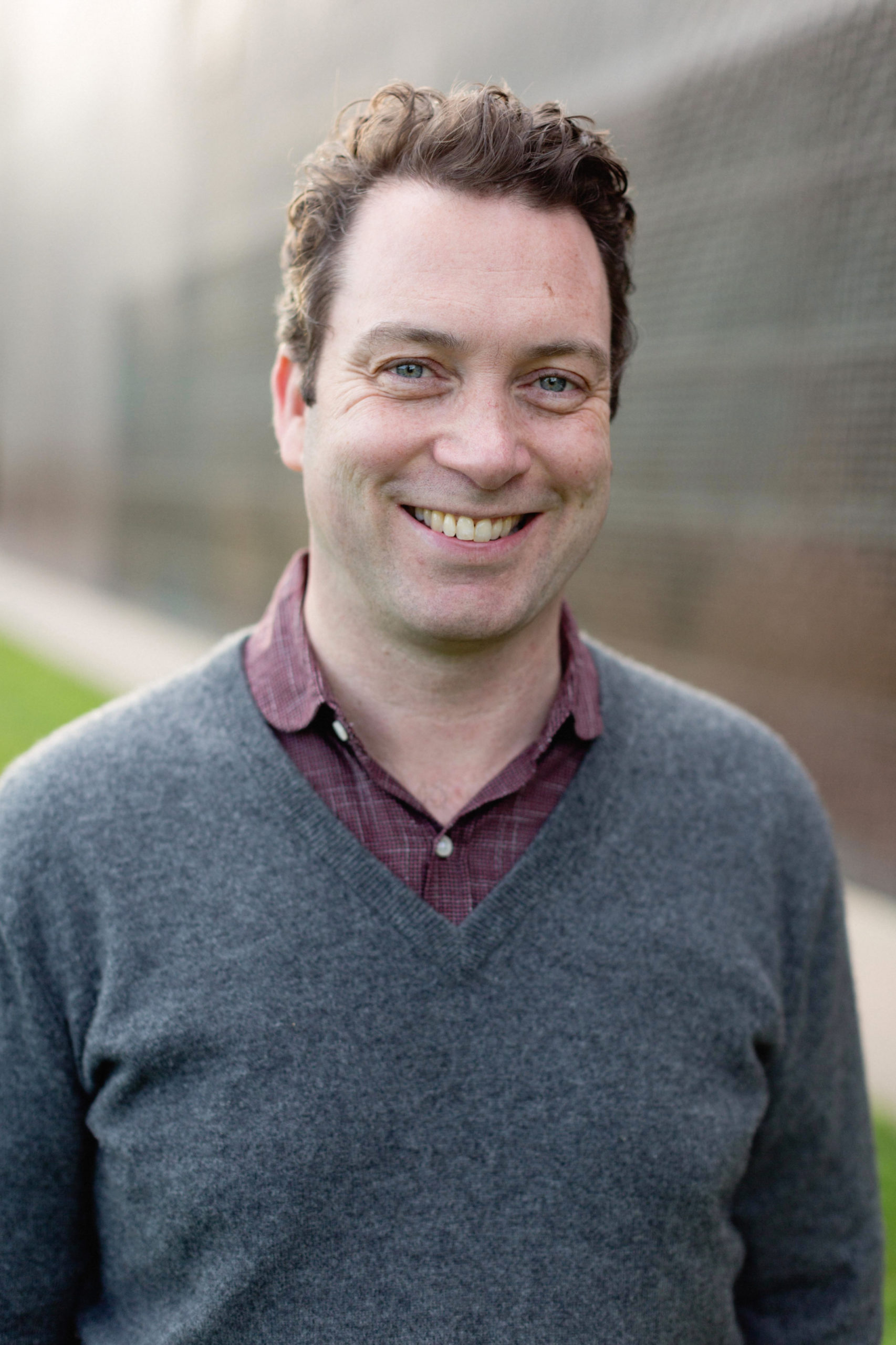 MEET YOUR INSTRUCTOR:
Hi, I'm David Montesano, founder of College Match and course instructor for the Ultimate College Prep Admission Course.
When I created Ultimate College Admission Prep Course I wanted to offer my proven method for winning admission to dream colleges and generating merit awards in a one course that a student could take at their own pace. So I designed the course that I wished I had when I was applying to colleges!
A second generation educator, I am both a college guidebook author and America's first admission strategist. I personally attended four different types of colleges and as a result gained firsthand experience with colleges and universities in the United States and abroad. I have helped hundreds of students identify and showcase their unique power in the applicant pool to gain admission to the world's top colleges and universities.
I believe every student provides something unique and I know how to help them shine in the admission process. At College Match, our process is focused not only on a student's college preference, but in the student as a whole and his or her goals and values. From this vantage point, we focus on finding the best possible college matches.
Are you ready to secure the college phase of your life's journey?
Recent Parent Experience:
Choosing College Match is one of the best investments I have made in my life. We were scrambling as a family to understand the complex college admissions process. The best part of working with David's system is that he will not change your kid, but rather identify his/her strengths and help polish them. My kid got offers from multiple dream colleges.
Parent of Ayush Nag, University of Washington, Allen School of Engineering Freshman
Learn more about our approach:
The Montesano Method
The Montesano Methodology begins with the student's grades and test scores but goes well beyond to identify and communicate each student's unique profile to college admissions officers. It focuses on each student's distinct qualifications within a particular college's applicant pool.
In the first stage, the Sparks, our students take stock of their own priorities, passions and interests and establishes an authentic foundation to construct a college path.
The second stage, the Fire, develops those sparks into experiences that test the student's passion and commitment and reveals the enduring values and interests that will maintain their momentum.
The third stage, the Vision creates an unique and accessible objective for each student that incorporates their Fire and the successes they have already achieved.
The fourth stage, the Brand, matches the Vision with the best schools and formulates an application for each school that highlights the student's unique qualities to make them stand out in the crowd.
WHAT FAMILIES ARE SAYING:
The methods that David taught me through the videos helped me hone in on my interests and develop a plan for admission that helped me get into Sarah Lawrence College. I currently focus my study on a combined focus of physics and modern dance.
Maurice Dawkins,
Sarah Lawrence College and 
Oxford University
David Montesano's process helped me find the perfect college and showed me how to highlight my strenghts in order to standout from the rest of the applicants. I love USC—it is the perfect place for me to achieve my career goals of being a writer for television!
Elianna Cohen
USC School of Cinematic Arts and 
UC Berkeley
My son really became focused…I am forever grateful that all your efforts got him accepted to seven of the best schools. You have my deepest appreciation that Sarah Lawrence College is among them.
Lorna Dawkins, parent of College Match course participant 
Sharon's Story partnering with College Match:
As a sophomore in Belmont, MA, Sharon was interested in computers and technology.  She enjoyed a vibrant circle of friends, and she worked hard to do well in school.
Sharon worked with College Match to discover that she had a deeper interest in computers than she had originally thought, and we prompted her to join tech clubs and science fairs in her area.  We worked with her as she tried out for the robotics team at her high school, and when the team asked her to be their leader in her junior year, we helped her to develop her natural leadership skills through her friendly nature and her work ethic.
Applying the wisdom she gained by following the College Match process, Sharon skillfully coached her team through the invention of a brand new robot prototype, which went on to win numerous prestigious science contests at the state, national and international levels.  Sharon was recognized in a national magazine celebrating youth in science, and won the "Women in Sciences" award that year.
Working with us gave Sharon the confidence to translate a passing interest into a serious and successful passion.
Sharon was admitted to many schools, and she ultimately earned a scholarship to attend USC, where she has been flourishing and working with like-minded students to invent new and fascinating robotics technology.
Ready to help your teen identify their unique talent and then find the perfect colleges to support them as they move in the direction of their career? College Match's Ultimate College Admission Prep Course self-paced digital course is designed to help your teen get into their dream school.
Are You Ready to Join These Students?
This one-of-a-kind six-class program walks students, step-by-step, from discovering their ideal school to submitting their application. Conducted online, Ultimate College Admission Prep Course conveniently allows high schoolers to take control of their academic future any time, anywhere.
Proven Approach
6 Video Classes:
Defining Your College Needs and Preferences
Analyzing and Identifying Your Student's Academic Strengths and Weaknesses
Creating Your List of Colleges
College Admissions Timetable
Conquering the College Application Essays
Application Walk-Through
Acceptance!
UNSURE IF THIS COURSE IS RIGHT FOR YOUR FAMILY?
College Admission Prep Course is NOT for everyone, and we'd prefer to help you figure out if it's not right for your family BEFORE you joining rather than waste your time.
ULTIMATE COLLEGE ADMISSION PREP COURSE WORKS BEST FOR
Parents and high school students who want to approach and win at the game of college admission. By being strategic we can help your student optimize admission to dream colleges.
Students and parents who are interested in improving their odds of winning admission and maximizing merit awards from colleges.
Students who worry about finding the right colleges or getting into the right jobs and or the right graduate schools.
Budget-conscious parents who would like their students to attend college and worry about paying for it. Our financial aid and merit award discussions give you tools to help pay for college.
Families who see the benefit in choosing colleges wisely by emphasizing outcomes in terms of job placement and earnings and/or graduate school placement.
Students and parents who want to get out of the prestige trap of focusing on social reputation rather than graduate school and job placement outcomes when choosing colleges.
WHO ULTIMATE COLLEGE ADMISSION PREP COURSE IS NOT FOR
It might seem strange, trying to talk you OUT of joining this course, but if the Ultimate College Admission Prep Course is not the right fit then nobody benefits.
Who Ultimate College Admission Prep Course  is not for:
Families looking for everything to be done automatically. This process begins and ends with your student and while our process works well it sometimes requires heavy lifting and engagement from your student.
Students and parents looking for admission to a specific college or university.
Parents and students who prefer to choose colleges solely on the basis of cost, location, and/or prestige.
Families expecting guaranteed results - we know what we teach works because we're experienced but we can't guarantee specific results. I hate to break it to you, but no one can make that promise!
Frequently Asked Questions
So, you have questions? Let us try to answer those for you...
When you register for Ultimate College Admission Prep Course you are fully protected by our 100% Satisfaction Guarantee
If you don't feel like you've received value and you decide you want to cancel any time within the next 30 days, just let us know and we'll send you a prompt refund. No hassles, headaches or hoops to jump through.
We're confident that you'll find the Ultimate College Admission Prep Course useful, and we won't make you beg or invoke any silly rules or conditions - if you're not satisfied within your first 30 days then we'll refund you without any fuss.
SUMMER OFFER: register for Ultimate College Admission Course before August 15th for access to live Q&A with College Match Founder David Montesano
Purchase the six-video Ultimate College Admission Prep Course