Diane Coburn Bruning
Diane leads College Match's Dance and Performing Arts practice. She is the recipient of a Guggenheim Fellowship and fellowships from The National Endowment for the Arts, New York Foundation for the Arts, the McKnight Foundation, Sundance Film Institute, Meet the Composer, Harkness Foundation, New York State Council for the Arts, The Carlisle Project, Heathcote Foundation, and a Helen Hayes Award nomination for Outstanding Choreography. She has worked with theater, opera, and dance companies throughout the U.S. and abroad including Atlanta Ballet, Pacific Northwest Ballet, Pennsylvania Ballet, Boston Ballet, American Repertory Ballet, Milwaukee Ballet, Joffrey II, Nashville Ballet, Ballet Chicago, Ballet Memphis, Daghdha Dance, Minnesota Ballet, Chautauqua Ballet, Juilliard Dance Ensemble, Woolly Mammoth Theatre, Pittsburgh Opera and Glimmerglass Operas among others. Her works appeared in the International Ballet Festival in Colombia, South American and her major work, Boots, was premiered near Berlin for Ballett Magdeburg. She has been the director of the Craft of Choreography Conference and founded and directed Chamber Dance Project, dancers & musicians in New York (www.chamberdance.org) and is currently working on two productions at the Kennedy Center with Washington National Opera.
Diane is a graduate of Butler University in Dance, receiving their Alumni Achievement Award, and of New York University with a Masters in choreography. She attended Yale School of Drama on a fellowship. Diane has been a guest artist with over twenty university dance departments including Juilliard, Tisch NYU and Butler University with upcoming residencies this year at Skidmore College, Mt. Holyoke, Elon University and George Mason University.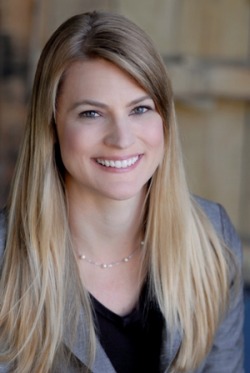 Ingrid Stabb
Ingrid Stabb, Career Consultant with College Match, is a key contributor to our Career Curriculum and works with individuals on their career development including identifying their greatest strengths, career objectives, job hunting tactics, personal branding as well as graduate school admissions strategies.
Ingrid is a sought after speaker and a national media source on the topic of careers. Ingrid has appeared in The New York Times, Woman's World, and on ABC's The View from the Bay. She writes a column for TALK, a trade journal for career coaches and psychologists, chairs the Career Management Committee of the Yale School of Management Alumni Association. Ingrid was a key developer in SCORE!, a national chain of educational centers for students K-12. Ingrid has an undergraduate degree from Columbia University and an MBA from Yale. Her multi-sector management career spans Fortune 500 companies, international startups, non-profit work and the U.S. government.
Ingrid Stabb, is co-author of "The Career Within You: How to Find the Perfect Job for Your Personality". Also: Career Quiz and Strengths Questionnaire.
Betsy Little and Paula Molligan
Betsy Little and Paula Molligan draw on more than 60 years of combined professional experience in classroom instruction, school placement, standardized test preparation, educational testing/screening, learning differences, counseling, financial aid and special needs training. They each hold an MBA and an MA in special education and are the authors of The Private High Schools of the San Francisco Bay Area and Private K-8 Schools of San Francisco and Marin. From offices in San Francisco, they serve families as well as relocating employees. Among their corporate clients are Fortune 500 biotech companies, global consulting firms, investment banks, and C-level executives.
Betsy and Paula discuss how to take the stress out of the K-8 admissions process in the San Francisco Chronicle.
Eileen Blum- Bourgade
Eileen, Admission Strategist with College Match, has wide-ranging experience in working with students in the arts with an emphasis in music. Coaching musicians through the audition process is her passion. Eileen has also guided students interested in medicine and finance, honing their college list, helping them determine the right "fit," and preparing a strong college application.
Additionally, Eileen helps musicians and musical theatre students prepare for the arts' supplement in music, musical theatre and composition.
Eileen received a BA from Stanford University as a Music and French major. She has a Master's in Music/violin performance from Manhattan School of Music, with post-graduate studies with Naoko Tanaka (Juilliard). She is on the Board of the San Francisco Conservatory of Music and holds a certification in college counseling from UCLA continuing studies.
Eileen is an alumna of the Aspen, Tanglewood and Schleswig Holstein festivals and performed with the American Symphony and the Trio celeste in the New York Metropolitan Area. She also worked as an equity analyst at Bear Stearns (NY), Lazard Freres (Paris) and Colony Capital (Paris) as a financial analyst, editor and translator.
Eileen is a member of WACAC (the Western Association for College Counseling)
Peter Harrison
Harrison Careers, Jobs and Internships.
Peter Harrison is a former Executive Director of Goldman Sachs London, ex Deloitte CPA, summer Associate of McKinsey London and Kellogg MBA. He founded Harrison Careers in 2002 and since then has helped several hundred students land internships and full-time job offers with the most prestigious companies in the world, including every investment bank and most management consulting, investment management, accounting, law and actuarial firms.
Harrison Careers: http://www.harrisoncareers.com
Greg Machlin
Greg Machlin, Writing Strategist with College Match, helps students create their best college essays. Greg received his Master in Fine Arts from the Iowa Playwrights' Workshop, where he also taught writing, and graduated from Brown University with a degree in Theatre Arts. He co-created the digital series The Canadians (a parody of the FX spy drama The Americans), which is currently streaming on Amazon Prime. Greg's screenplay 7 Days was a 2016 Nicholl semifinalist and Austin Film Festival semifinalist; the stage version was an O'Neill Playwrights semifinalist.
Kenneth Davis
Ken Davis, a K-12 educational consultant with College Match Educational Consultants, provides options for parents seeking placement in boarding, day, and private schools. Ken's experience includes therapeutic school placement for clients struggling with educational challenges such as emotional growth and learning disabilities, as well as families looking at traditional boarding and private, day schools. Ken's work in this area helps parents obtain critical academic support and the best learning environment to suit a student¹s specific needs.
Ken visits a minimum of 50 programs and schools across the country each year to match students with the right learning environment. As a therapeutic recreation specialist and a former special education teacher, Ken is familiar with the options that exist for parents. Ken earned his Master of Arts in Education from Pepperdine University and holds a Bachelor of Science from Abilene Christian University. He is also a member of National Therapeutic Schools and Programs Association, and Small Boarding School Association.